1. Wondershare SignX
With Wondershare SignX you will have a wide variety of benefits to enjoy. Not only can you generate a stylish digital signature, but you can securely sign a document on the go. It allows you to generate PDF documents, send it to contact and customers, and request the signature from various individuals.
You will benefit from instant notifications so that you know exactly who signed a document and when. You will also have a centralised dashboard that keeps track of all your account activities and see what the status of all your documents are. Best of all, this is all handled in the cloud, so you have one location to store all your documents and you have all the information available to you wherever you are.
2. Nitro Cloud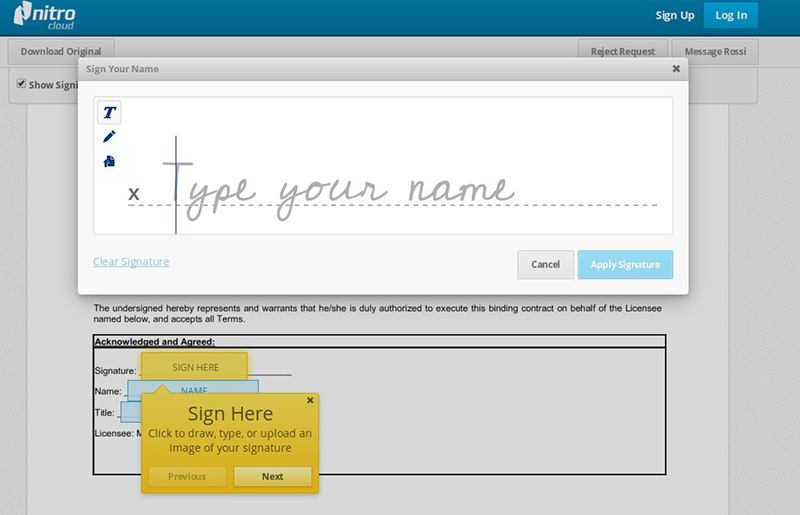 Nitro Cloud is another popular signature generator allows you to generate your own digital signature to use online. It's great to sign documents while maintaining a professional image. Wherever you go.
You can also benefit from instant notifications so that you know exactly who signed the document, when they signed it, and have a secure copy available to you at all times. In addition to this, you can also generate and modify PDF documents, which is perfect for business owners need to regularly work with contracts and other sensitive documentation.
3. Signator.org
With Signator.org, you'll have plenty of options to choose from. There are various grants to use and is a very easy platform for you to generate your own signature. It's also a great tool to use if you want to generate a forum signature for yourself. It's a very basic signature generator within easy to use interface.
4. ZippySig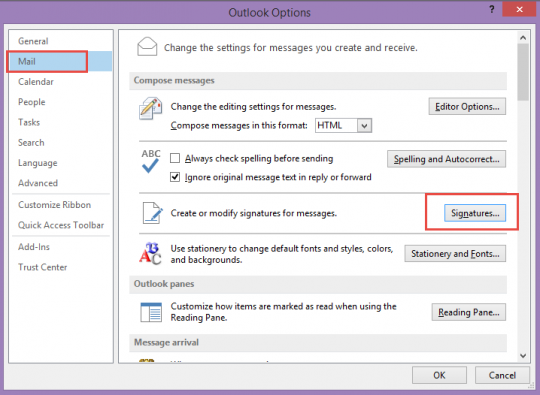 With ZippySig you will be able to generate a professional digital signature that you can use in various locations such as web pages, e-mail messages, and forums. You can also use your signature to digitally sign PDF documents, allowing you to have a smooth workflow and keep track of all your documents. This signature generator has an attractive interface and a wide variety of customisation options.
5. DocuSign
DocuSign is a very popular signature generator allows you to instantly signed secure documents. You can also generate, send and track documents to and from your customers and other individuals. You don't have to download any software and generating your signature is very easy. You can even generate a handwritten signature.
Part 2

Introduction to Cursive, Fake and Artist Signature Generator

1. An Introduction to Cursive Signature Generator

A cursive signature generator is great if you are looking to have a handwritten signature generated. it looks very professional. All your online documents, and it often a great choice for any professional or business owner. Cursive fonts come in various options, allowing you to choose the perfect type of handwriting to use for your online digital signature.

2. An Introduction to Fake Signature Generator

There may be certain times where you want to generate a fake signature, as part of an illustration or to generate example documents and files. You can use a signature generator for this, as you can generate any customised signature for your needs. This is a great way to add graphics and examples of documents, presentations and even web pages.

3. An Introduction to Artist Signature Generator

If you or a professional artist, the signature generator can be a great benefit to have. It allows you to generate a unique of the signature for yourself, which you can use on your designs, products, or other materials. Your artist signature is very important as it forms part of your personal branding, which is why you should choose a reliable platform to generate a highly professional and beautiful signature to use. You can use this as a digital signature as well.