What is Digital Signature Certificate and Digital Signature Form
The world is constantly evolving in every section and every industry. As a society, we are constantly looking for ways to cut costs of production, reduce time of production, and basically improve efficiency. A key aspect in that goal in the past few years has been the digital signature. In the past years, companies have moved from a paper dominated workflow, to a paperless office and online dominance. The digital signature certificate and digital signature form are essential in that regard.
Part 1

What is a Digital Signature Certificate
A digital signature certificate, or DSC in short, is the electronic format of a physical or paper certificate. A DSC is similar like driving License, passport, and other documents that serve as proof of identity of an individual. A digital certificate can be presented online to prove your identity, to access services on the internet, to sign documents digitally, or to access restricted information.
The digital signature certificate offers much more security than a traditional signature. They provide added assurance of evidence to origin, status, and identity of an electronic document, message, or any transaction.
In terms of obligation, many countries have embraced the digital signature. The digital signature has the same legally binding significance as the traditional hand-written signature.
These certificates are based on a public key for cryptography. Using an algorithm, you generate two keys that are linked. The first one is private, and the second is a public key. Signing software creates a one-way hash of the electronic data to be signed, with the private key used to encrypt the hash. The encrypted has is actually the digital signature.
You can use the digital signature certificate for any kind of message, no matter if it is encrypted or not. The digital signature certificate binds together the public key with an identity and can be used to verify that the key belongs to a specific person or entity.
Part 2

How to Get Digital Signature Certificate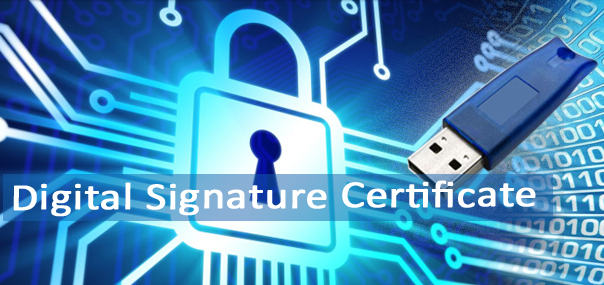 Legally valid Digital Signature Certificates are issued by the CCA (Controller of Certifying Authorities). They offer secure digital signatures through different options.
For individuals, there are three documents that you need to submit in order to get digital signature certificate. The three documents are the DSC application that is dully filled and signed, your Pan Card, and any ID proof that has a photo and address of you. Just visit any of the websites that offer digital signature certificates.
If you want to get a certificate for a company, you need a Class-2 DSC. The documents needed for a Class-2 DSC include Pan Card, Proof of address through a passport, ID, or any other ID document, color photographs in passport size, email ID, and a mobile number for verification purposes. You will have to fill up an application form for Class-2 DSC and submit it to an agency.
Part 3

What is Digital Signature Form
There are many different types of digital signature application forms. We will quickly explain all of them. Each digital signature application form requires different supporting documents.
Human Subscriber Certificates – India, issued to citizens of India. They can be issued to individuals, companies, banks, and government
Human subscriber Certificates – Foreign, a signature certification issued to foreigners in India, and can be issued only to individuals and companies
The special purpose certificates are Class 2 (PFX/P12/HSM) and Class 3 (HSM Only). They can be issued for document signer certificates, document signer certificate and encryption combination, SSL certificates for organization, SSL certificates for individuals, and Code Sign certificates.
Part 4

Safe Websites to Apply for Digital Signature
1. nCode Solutions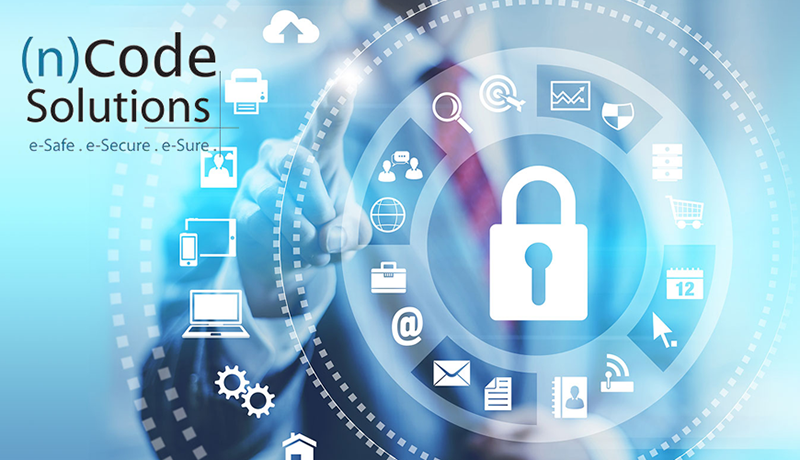 Offering digital signature certificates since 1989, nCode Solutions offers certificates you can integrate with applications like emails, secure VPNs, workflow, and much more. The company offers certificates for both individuals and companies. Governments can also ask for a DSC to secure their applications and online transactions.
In addition to digital signature certifications, the company offers many IT solutions and services with quality and reliability.
2. eMudhra
One of the most well-known Certifying Authorities licensed by Controller of Certifying Authorities. eMudhra has issued more than one million certificates. The company takes care of all kind of subscribers that need a DSC. Once you apply for the certificate, you can track the application status on the website, as well as renew and revoke your certificate.
3. Digital Signature India
The website offers three types of digital signature certificates. They are Class -1, Class-2, and Class-3, with each of them having different level of security. The DSC are authorized under the MCA21. The certificates issued by digital signature India are accepted for IFFCO, MCA21, E-filling, E-tendering, and much more.
Part 5

Digital Certificate vs. Digital Signature

Both digital certificate and digital signature are assets that have transformed the world. We went from a paper-dominated world into a paperless world thanks to these two. But as much as they are similar, they are also different.

The main difference is that a digital signature is an electronic method of signing a document. A digital signature certificate on the other hand is a computer based record.

Your digital signature is valid for as much as you use it, while the digital signature certificate is valid for either one or two years.

Other differences include that the certificate is issued by a Certifying Authority, contains the name and many other details of the subscriber, contains the subscriber's public key, and is digitally signed by the CA issuing the certificate.

Last, but not least, a digital signature is a mechanism that can verify that a particular document or a message is authentic. In other words, that the information is not tampered. A digital certificate, on the other hand, is used in websites to increase their trustworthiness to its users.