One of the most prominent document signing platforms is Adobe digital signature. It is essentially popular because of the fact that it is owned by Adobe systems that is credited with the successful deployment of other software like Photoshop and others. But just as it is with all its other software Adobe Digital Signatures is not without its shortcomings. That's why we've thought it wise to provide you with credible alternatives to the Adobe Digital Signature service.
2. HelloSign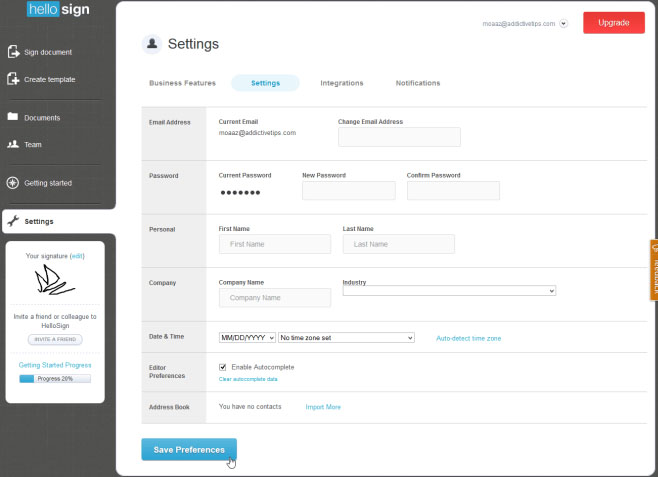 Easily integrated with Google accounts, HelloSign is another e-signature solution you can choose over Adobe. Like the many we have already seen, it is easy to use and affordable. But it is HelloSign's customer support that puts it ahead of Adobe digital signature.
Not only does the service have a superior knowledgebase, they also allow the user and potential users, even if they don't have an account with them to communicate with their customer support agents. You can reach them in numerous ways including email and Live Chat. Even more importantly though is that HelloSign users can get their documents signed quickly and efficiently. HelloSign provides readers with a simplified system that has proven valuable.
3. DocuSign
It is one of the most notable and popular e-signature platforms and also a viable Adobe digital signature alternative. It is ideal for signing documents in large volumes since it does allow for batch signatures.
The signing process is easy; all you have to do is upload a document for signing and add a signature before adding recipient email addresses to send the document for signing. But perhaps the feature that makes DocuSign one of the best it its unrivaled tracking system.
4. SignNow(CudaSign)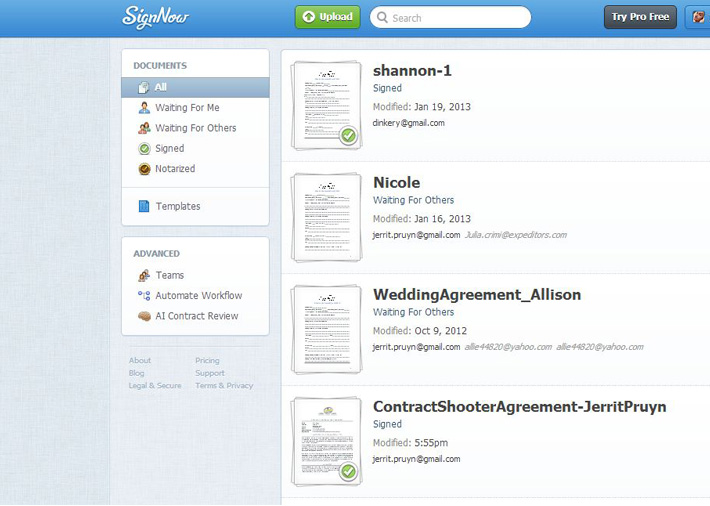 SignNow is another relatively affordable e-Signature service that can be used instead of Adobe digital signature. The signature process with SignNow is easy, all you have to do is upload the document and then add the email addresses for the recipients.
SignNow differs from Adobedigital signature in one crucial way: support is widely available in a number of platforms including Live Chat, email and phone although the method used will depend on the type of account you hold.
5. RightSignature
At $14 a month RightSignature is just as pricey as Adobe digital signature but it is vastly different from Adobe since it has a lot of the more features in comparison. RightSignature integrates with a lot of third-party apps to provide a comprehensive signing process.
You can upload a PDF or Word document to your RightSignature account, sign the document and send it to others for signing. Signers can sign documents on their desktops and on mobile devices.
Part 2

Common Problems of Adobe Digital Signature

These alternatives all offer the same service as Adobe digital signature but have a slight difference. But before we look at the different software, let's take a look at some of the problems you would face using Adobe Digital signature. The following are just some of the most common problems faced by those using Adobe.

1. Too Pricey

As compared to most other e-Signatures platforms, Adobe digital signature can be expensive. The individual plan which is the cheapest is $9.99 per month paid annually at $119.88. for the same features, the price can be as low as half of this on any other platform.

2. Consistent Technical Issues

While most other platforms can be accused of having technical issues, Adobe's are a lot more prevalent and numerous. One of the most problematic ones is that some documents could not be saved after signing. This can be especially problematic for signers who aren't the owners or originators of the documents.

3. Delayed Support Response

Adobe does have an extensive knowledgebase that has tried to answer all questions that a user may have. But sometimes the articles fail to cover all issues and the Live chat support can be non-existent. Reaching the customer support via email is also quite difficult and there is no phone support, at least not for individual account holders.