It is not very surprising why more and more businesses are adopting the use of eSignatures over physical signatures. The benefits of signature maker are too numerous to overlook the most important ones being the fact that you will save time and resources thereby increasing the profitability of your business.
But just because you use an online signature maker doesn't mean that you can compromise on the quality of the signature. Whatever service you use has to provide you with top quality signatures that are designed to make it easy for you to sign documents while at the same time ensure the professionalism of your business processes is never called to question. The following are just some of the best signature makers that will ensure quality.
Part 2

5 Signature Makers On the Top List
1. Wondershare SignX
Wondershare SignX is the best signature maker on this list for the simple reason that all of its features are designed to make the creation and use of an electronic signature as easy and seamless as possible. It is easy to use and very fast as well as easy to use. It provides you with three ways to create signatures after which you can upload a document for signing and invite multiple signers.
Pros:
All of the signatures created and used are legally binding and complaint
You can use if from any device, making it a flexible solution
It is very easy to use and affordable
Got notifications anytime and anywhere to follow up your business
Access code increase the security by two factor authentication
You can add a number of users into your account at one time.
2. AssureSign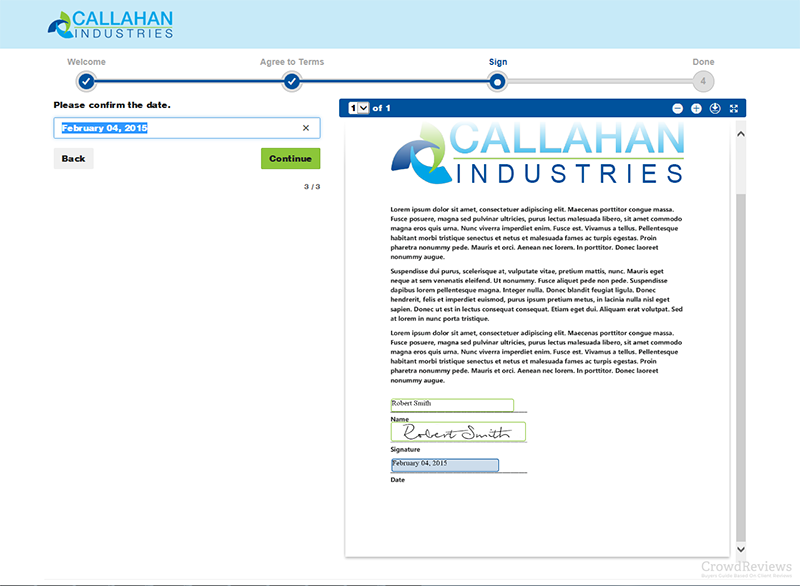 This is a signature solution that is ideal for medium to large businesses and offers document creation as well as signing services. The signatures you create and use using AssureSign will be legally binding and comply with electronic document security rules in various countries. Its features and pricing may not be ideal for the small business owner but this is one of those services that offers an ideal document signing and management platform, fully integrated with cloud storage options and other third party apps.
Pros:
It offers an easy way for businesses to create and manager signatures
Document creation, management and signing is also available
The signatures are legally binding and compliant with international law
Cons:
It is better suited to larger business and may therefore not be ideal for the small business
There are no mobile versions of AssureSign
3. E-Lock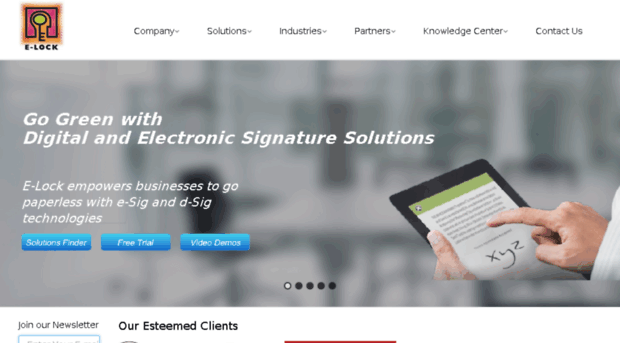 This is a service that will offer different forms of document signing options for businesses. You can use it to sign simple forms or use the bulk option to sign multiple documents. It even comes with a development kit that allows users to generate their own custom made document signing solution. It is also quite flexible and can be used on both mobile and desktop platforms as well as online.
Pros:
It offers multiple ways to sign a document
The fact that you can use it to create your own custom signing solution is an added benefit
It is available online, on mobile devices and as a desktop app
Cons:
It is slightly more complicated to use when compared to the others we've seen so far
4. Signature Maker
This one is also a service that you can use to create signatures for forum or email signature use, although you can also use the signatures for your website. It is also completely free to use and you get a wide selection of fonts and colors to choose from. It is a great choice if you want a signature for non-legal purposes since the signature you create using this signature maker will not be legal or binding. It will also not be the ideal choice if you are looking to sign documents or send them for signing. You can only use it to create a signature that you can then download and use.
Pros:
It is free and easy to use
Provides you with numerous options in terms of color choices and font styles
You get to download the signature once it has been created.
Cons:
It doesn't come with features for document signing or sharing
The signature created is not legally binding
5. MyLiveSignature
It is another signature maker that you can choose to help you generate an online signature for use either as an email, forum or website signature. It is also quite easy to use and ideal for non-legal requirements since the signature crated is not legally binding. It also comes with different fonts and colors to choose from and you get to download the signature you have created after creation.
Pros:
Offers a wide range of color and font choices. You are only limited by your creativity
It is very easy to use and quite fast
Cons:
You can't use it to sign documents or share them with others for signing
The signature created is not legally binding
Since it is not a professional service, the signature generated may not be ideal for business purposes
Part 2

The Other 3 Different Kinds of Signature Makers
6. WOW Signature Maker
If you are looking for something very different and highly stylish, WOW online signature maker may be the one for you. you may not be able to use the signature for documents but this service allows you to easily create signatures that are based on World of Warcraft that can be ideal for forums, your website and even email signatures. It very easy to use and you can create up to 5 free signatures with different World of Warcraft characters without needing to sign in or register for the service.
Pros:
Offers a creative platform to create signatures that can be in any color and font
It is free to use, allowing you to create signatures without having to register with the service
Cons:
The signatures are only useful for email signatures and forums
You can't use the service to sign documents or send them for signing
May not mean anything for you if you don't like World of Warcraft
7. Minecraft Sigs - Signature Maker for Forums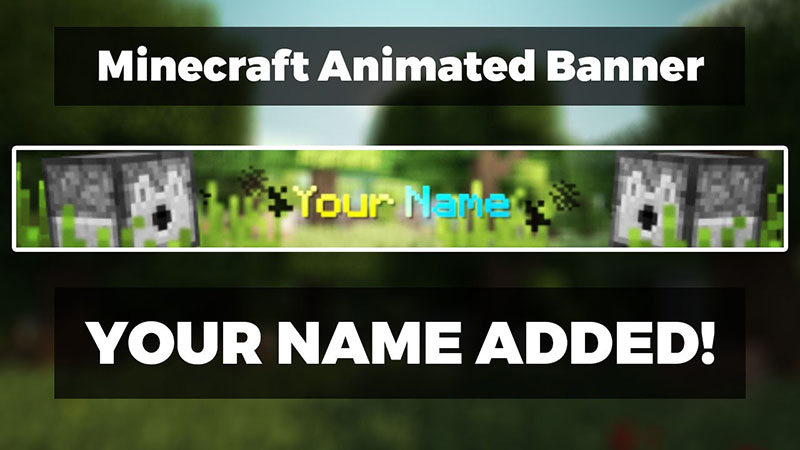 This is a signature maker that primarily focuses on making signatures for online forums. It is also ideal if you want to make banners and other promotional material. It may however not be useful when you want to sign documents and send documents for signing.
Pros:
It offers a free and easy way to create online forum signatures
It offers a wide range of color and style choices
Cons:
Can't be used to sign a document
The signatures created may not be legally binding
8. Animated Signature Maker - Gif Signature Maker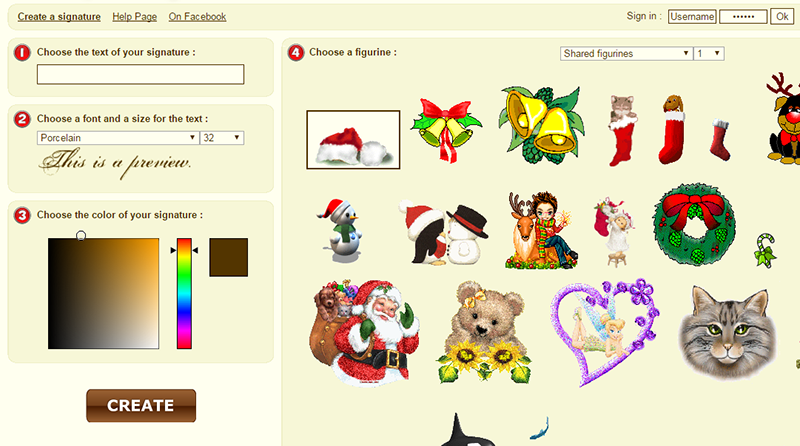 This free service allows users to create animated GIF signatures that can be used for forums or as email signatures. There is a wide range of choice in terms of color, font and animation style that you can choose when creating the signature. It is also very easy to use, all you have to do is type in the text you want to use as a signature, select the color, font and animation to use.
Pros:
It is very easy to use and completely freely
You get to choose from very many colors and different styles
Cons:
It is not ideal for document signing
Signatures are not legally binding