To insert signatures into your PDF files, you have to go through a series of simple enough steps.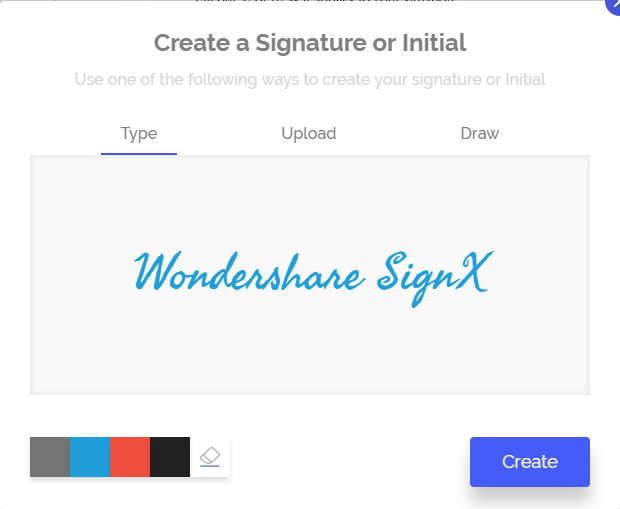 1. Create Signature and Upload PDF
While connected to the Internet, open your browser and go to this website and Sign in using your credentials. Find the "Create a Signature" option on the page and then you can draw, type signature or upload an image of your signature.
Find and click on "Send New Document". After that click "+" button to upload a PDF document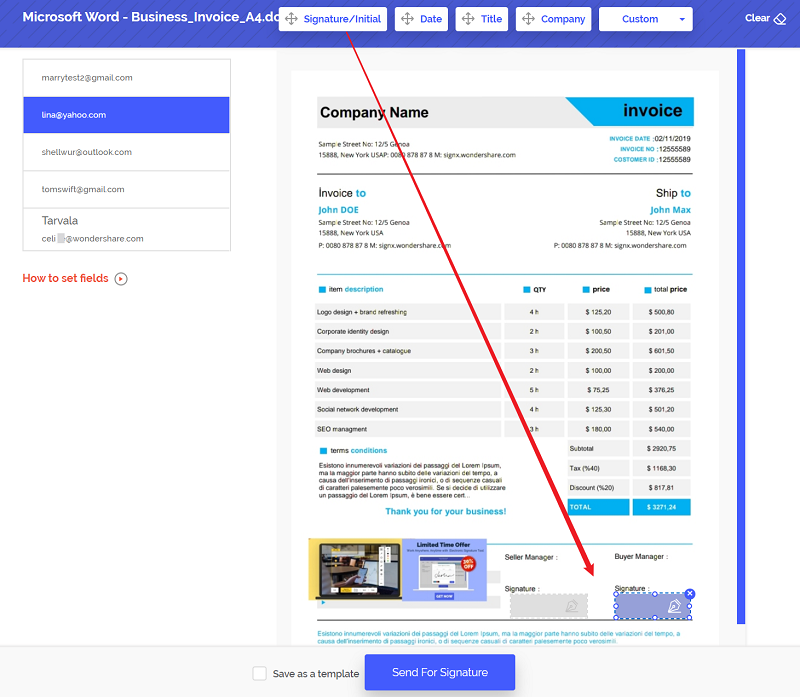 2. Insert Signature in PDF by Yourself
Now here you add the recipients of the document, and there is also an option if you have to sign the document. If that is the case, choose "I need to sign the document".
Click the "Next" button and then click "Signature" button. Now drag and drop your signature on the PDF document.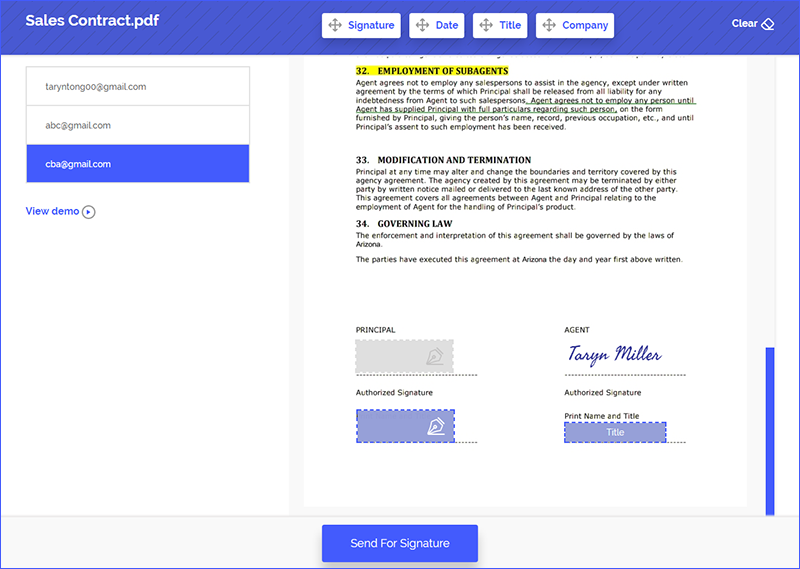 3. Insert Signature in PDF by Recipients
Click on the recipient emails to allot them their signature fields on the document. You can click on "Signature" to place the signature field, and click on "Date" "Title" or "company" to set the corresponding fields.
Finally, click "Send for Signature" and emails will be sent to your enlisted recipients. They will have to click on "Sign the Document" buttons. As your recipients sign the document, you will be notified with every sign.
Part 3

Tips on Inserting Signature in PDF

Whether you are running a small start-up or a manager at large multinational organization, documents are a necessary part of these organizations. Most of the documents these days are in digital form these days because they are easy to manage and easy to send. Although you can't deny the importance of paper documents, but businesses are moving on. Only a handful of businesses uses them for legal and confidential financial proceedings these days.

Although inserting signatures into PDF documents is really easy, you have to keep some important details in mind. You have to be sure that all the recipient emails are available to you because last time problems may affect your business. Also, don't make a mistake of entering the email of someone who is not authorized to sign the concerned document. Be sure to ask the organization to send only the authorized person's email. You are dealing with digital data, so provide a backup for them too in another storage site like a cloud storage.