Digital Signatures are ideal solutions when you want to validate important documents quickly and easily. Apart from making the process of signing and getting documents signed very easy, digital signatures also make the process much more secure. The use of Public and Private Keys ensure that only those who should sign the document do so in a very secure environment. But there are different types of digital signatures. Have you heard about class 3 digital signature or class 2 digital signature? In this article, we look at the different types so you are aware of which one you need.
Part 1

What is Class 3 Digital Signature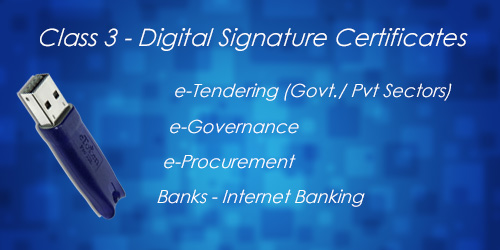 A class 3 digital certificate is the most secure of digital signatures and as such an individual or organization that wants to get a Class 3 digital signature must undergo a stringent and rigorous approval process before getting certified. It is available to both individuals and organizations and is commonly used in ecommerce activities.
Most certifying authorities require that the individual seeking a class three certificate present themselves physically before the Certifying Authority. Most Certifying Authorities will also have additional rules and regulations that must be followed in order to attain this type of digital signature.
Part 2

What is Class 2 Digital Signature?
A class 2 digital certificate is issued to both businesses and individuals. They can also be applicable to personal or ecommerce use. The holder of a class 2 digital certificate uses it to confirm that the information they provide to the Certifying Authority does not in any way conflict with information in a well-recognized consumer database.
A class 1 digital certificate is issued to individuals or private subscribers. The certificate confirms that the holder's information (name and email address) for an unambiguous subject within the database of the Certifying Authority. As such class 1 digital signature certificates are often used to sign documents of a personal nature and not for business uses.
Part 3

Other Types of Digital Signature Certificate

There are several different types digital certificates classified by the usage and how they are obtained. The following are just some of the most prominent ones.

1. Certificate Authority (CA) Certificates

Certificate Authority certificates are those issued by a Certifying Authority. Under these are various types and an individual or business has to apply for them with the certifying authority.

2. Server Certificates

These are digital certificates that are installed on a server that hosts a website, a directory or a mail server or any other server that needs be authenticated or send and receive encrypted data.

3. Code Signing Certificates

These are certificates that are used to sign programmed code or software that is downloaded over the internet. They are used to authenticate software and assure the user that the product is genuine and is actually made by the software publisher. In essence, they are a stamp of approval for software products. Therefore, it is a digital signature that is used by software developers to authenticate their software and software users to verify they are using the right software in their businesses.

4. Client Certificates

These are digital signatures that are essentially used to identify one person to another, a device to another or a gateway to another. They are the most commonly issued certificates, issued in their millions every year to individuals and businesses. Most people who purchase a CA do so because they want a client certificate. If two people communicate via email with one anther a client certificate is used to authenticate or sign their respective communication and assures the other person the email is genuine and comes from the other person.