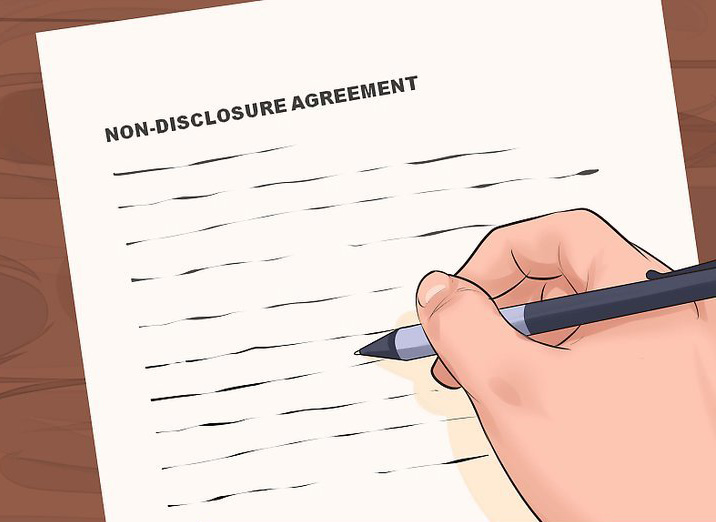 A non-disclosure agreement is a contract that creates a legal obligation to privacy and that compels the those who sign it to keep the information top-secret. NDAs are fairly common and may be used to protect information regarding a business' processes that they want to keep from their competitors. It may also be used to keep information a secret for a specified period of time. For example, an NDA may be singed to keep the contents of a book out of the public eye until publication date.
In legal terms, an NDA is a contract that creates a legally binding relationship between a person who holds a secret and the person to whom the secret will be disclosed. Because it is legally binding, an NDA is enforceable in court and breaking the terms of the NDA can result in prosecution.
Part 2

The Key Elements of a Non-Disclosure Agreement

There are certain elements that must be there for a Non-Disclosure agreement to be legally binding. They include the following.

1. Sensitive Information

An NDA exists to protect sensitive information. Therefore, for the contract to exist and be legally binding, there has to be sensitive information. It is only if the information is leaked can the aggrieved parties claim a breach of contract. What is considered sensitive information may vary depending on the industry.

2. Definitions of Confidential Information

The NDA must also contain a detailed explanation of the confidential information is it bound to protect. It spells out the categories or information types that the agreement covers. But it may also exclude some information from protection which are also listed in the agreement.

3. Time Periods

The NDA will also specify the specific time period that the information is meant to remain confidential. This means that the person signing the NDA will not be allowed to share the information until the time detailed in the NDA has passed. Time periods specified in NDAs are however subject to negotiation and can be extended or reduced based on those negotiations.