Top 5 Forum Signature Makers
A forum signature maker is a necessity if you are looking for forum marketing solutions. Signature maker for forums is also used by gamers. It can help anyone reading your forum post know better about you and your company. This way, forums signature maker is a very useful tool. Read on to find more about forum signature makers and the best way to make it.
Part 1

5 Best Forum Signature Makers
1) ForumSigMaker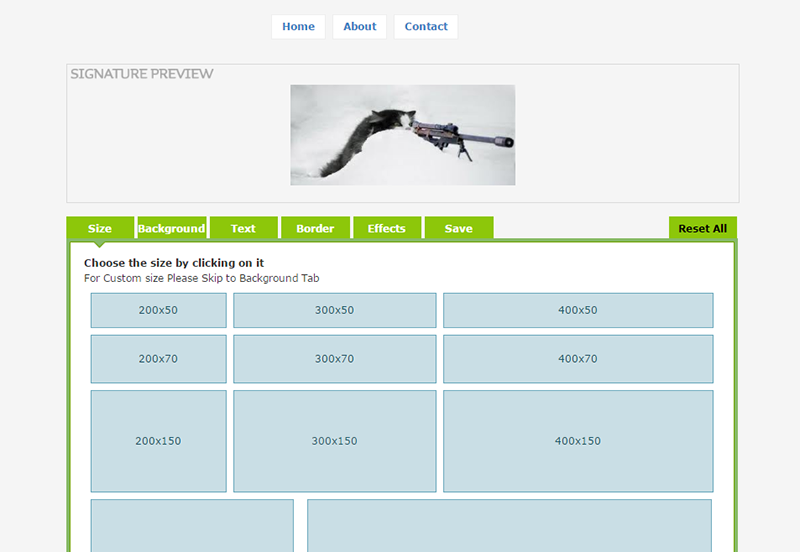 ForumSigMaker is a forum signature maker that helps the user to create a signature that can be used in forum posts. It is independent of browser or system, which means you can access it via any smart device at any time with an internet connection. You can choose a variety of sizes for your forum signature. You also have the option to create a signature of your custom size, but you won't be able to put a background in that.
Pros:
You can manage almost every aspect of your forum signature
You can also add effects to your forum signature
You can use an option to reset changes in case you're not happy
Cons:
There are no options for signature security
Created signature may not be legally binding
There are not many options available for customization
2) Sig-Generator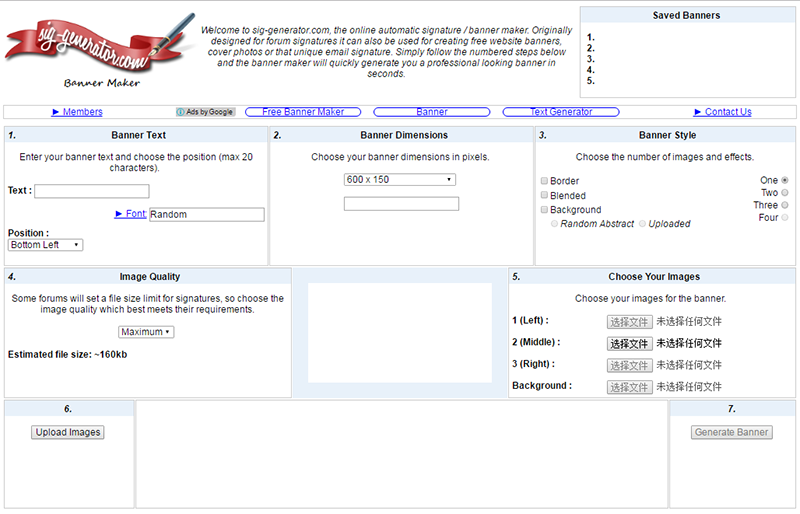 Sig-Generator is also a web-based automatic forum signature maker that creates signatures or banners for websites or people. These signatures can be used as forum signatures in your forum posts. It is one of those no fuss forum signature maker with no unnecessary features. The website itself is very light and there are no animations involved.
Pros:
The steps are numbered for user convenience
You can choose the dimension of your signature in pixels
You can choose between image quality of the signature to meet size restrictions
Cons:
You cannot create an animated signature
Created signatures aren't tamperproof
They may not always work like you want them to
3) FreeForumSig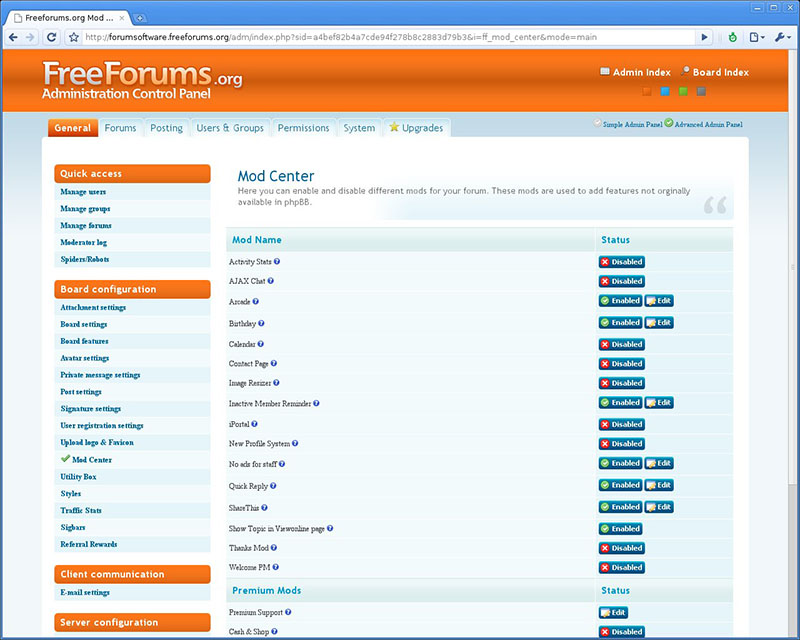 FreeForumSig is another online forum signature maker that you can choose to create a signature for your forum posts. With this tool, you can manage particular aspects of the tool including background, font size, color and style and much more. In case you have difficulty in understanding how to use this tool, there is also a "Help" option that will clear your doubts. You can browse from the pre-made templates and signatures.
Pros:
You can add clip arts to your forum signature
You can customize pixels of your signature
You can determine the file size of your signature
Cons:
You will have to upload your own clipart
It is a bit ambiguous too use
Not many varieties of borders available
4) Signator
Signator is a forum signature maker that likes to call itself "great". It is a completely free forum signature generator that you can use to create your own forum signatures. You can create a lot of images here. Signator doesn't promote itself through your signatures. The signature doesn't come with any hidden charges.
Pros:
It is a free tool that doesn't sneakily put its logo on your sign
A dedicated guide to help you get started
It does not pester you with ads and donation requests
Cons:
It is not suitable for professional purposes
Doesn't offer many options for security
Cannot be used for signing of important documents
5) Signature Maker
Signature Maker lets you create online signatures that you can use in forums. The signatures it creates are web 2.0. After choosing a background, you can also manage aspects of the signature such as font size, style, text, pattern, etc. To create your signature, all you need to do is fill your information in the form. You can also opt to preview your signature before you download it.
Pros:
By creating "get the URL button," a permanent image can be created
Number of background styles to choose from
A variety of patterns available
Cons:
The signatures created can't be used to sign documents
There are no security provisions available with this
It creates simple signatures that are not very secure
Part 2

A Better Choice than Forum Signature Maker
Where all the forum signature makers fall short, Wondershare SignX proves itself as the full package of the electronic signature solution. It includes almost all necessary features that facilitate the easy and effortless creation of electronic signature as well as attaching it to important documents and inviting multiple recipients to sign it, all through a secure and password protected server! The signature created with this tool is not easily modifiable and thus it cannot be misused. It doesn't require any download or plugin installation of any kind. It is also browser independent and thus you can access it on any system.
There are a lot of security features available including encryption
Easy and effortless process of signing and getting signed
It is an affordable tool that saves paper and courier expenses
It makes 100% legit and legally accepted signatures
No matter where you are, access your documents and sign them securely
Draw, type or upload your signature's image to create an e-sign
You can easily add a number of users in your SignX account at one time
Part 3

Tips: What is Forum Signature Maker

A forum signature maker is a tool or software that can be used to generate a signature for your forum posts. It is a crucial element of forum marketing. Your signature can be your personal information and the site/organization you are representing. These can be clickable links so that people can know more about it. Linking the website of your company in your forum signature is a way to improve the SEO and create backlinks to your company. A forum signature maker can be used to make customizable and professional looking forum signatures that reaffirm your and your company's identity with every post.

A forum signature contains information like your name, the company you represent and your social presence. The design and layout of the forum signature totally depend on the forum signature maker. You can also include your picture or the logo of your company in the signature.