Top 5 Tools to Sign PDF on Android
Your Android device lets you do a lot of things on the go. There is an app for everything business related and eSignatures are no different. Being able to sign PDF on Android is bound to make the processing of documents that much easier. You don't have to be in the office to sign documents.
But what are the best Android e-signature apps to use? There are so many apps available, many that can aid you in this purpose but not all of them come with the full features you need. Lucky for you we have scoured the Android app markets looking for the best app for you and have come up with the following top 5.
Part 1

How to Sign PDF on Android with the Best Tool
It doesn't matter if you use an Android device, an iOS device or your computer, there is only one tool you should choose to sign PDF documents. Wondershare SignX is a great choice because it makes it very easy to upload, sign and send documents for signing from just about any device. The following are just some features we are certain you will find very useful.
All signatures created are legally binding and enforceable
It is very easy to use and very fast
Enable multiple users in a single SignX account
It offers the best in security protocols to ensure the safety of even your most important documents. You can also use a unique access code for added security.
It can be used on just about any device, adding a level of flexibility to a great tool
You can sign important documents with higher security with two-factor authentication
Follow these very simple steps to sign PDF on Android.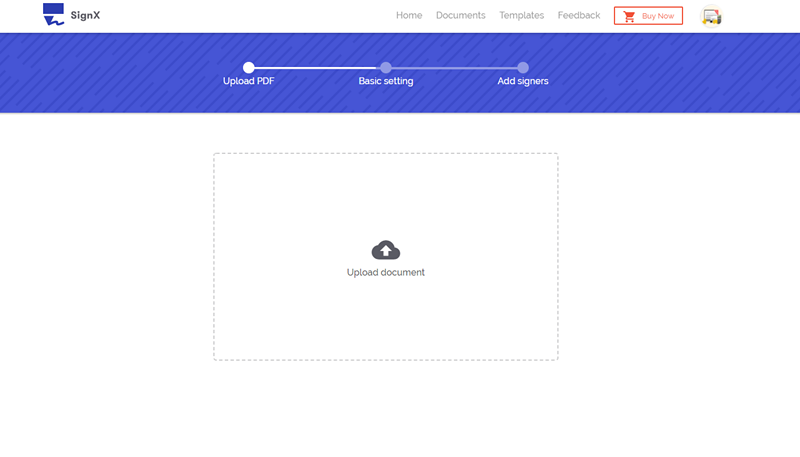 Step 1: Upload PDF
Open any browser on your Android device and then log in to your SignX account. If you don't have one, create one first.
Click on "Send New Document" to upload a document for signing. Be sure to select "I need to sign the document".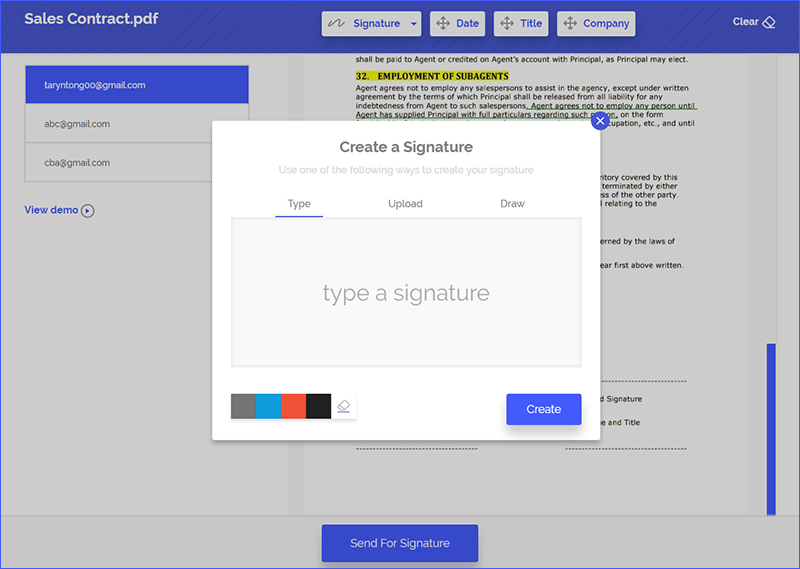 Step 2: Sign PDF on Android
Click "next" and then click on the "Signature" tab to drag your signature to where you want it to appear on the document. If you haven't created a signature, you can also click "Signature" and choose "New Signature" to create one immediately. Then you can drop the new signature to the PDF.
If you want others to sign this PDF on Android too, just click on the recipients' email and set signature fields for them and then click "Send for Signature". Then they will receive the email and they can sign the PDF on Android easily.
Part 2

The Other 4 Tools to Sign PDF on Android
1. SignMyPad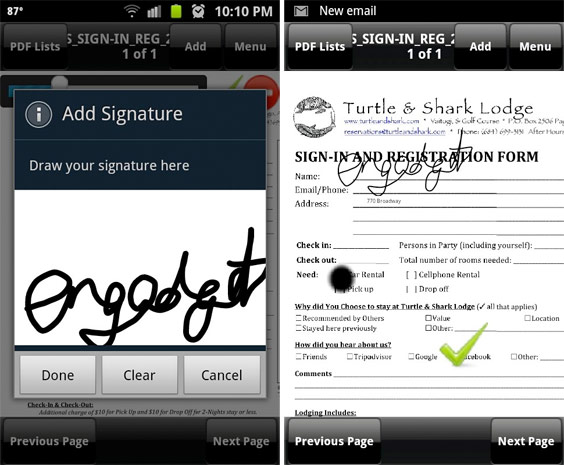 This is an Android app that is widely used thanks to its ability to enable users open, sign and save PDF files. It easily integrates with all cloud storage options for easier sharing. It also allows for easy attachment to emails.
Pros:
Signed documents can be saved on backend servers or cloud services for easier management
It is easy to use
Cons:
Lack a way to edit the PDF documents before signing
You also can't send the document to recipients for signing
2. SIGNificant Signature Capture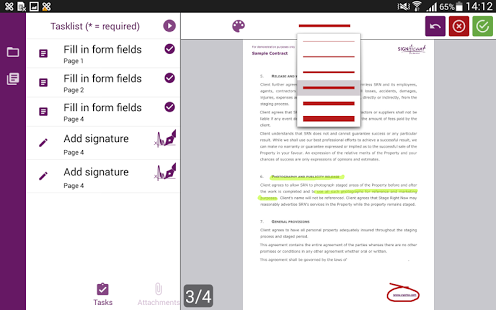 This is a great option to choose when you like to sign documents with a stylus since signatures appear on the screen giving users a real-signing familiarity. It comes with additional features that capture the signature's speed, rhythm and acceleration as a way to minimize signature forgery.
Pros:
Helps prevent copy and paste signature forgery attempts
It is easy to use and comes with a free version
Cons:
You can't edit PDF
You can't send to others for signing
3. Signature Capture App
This is a feature rich app that can also come in handy when you want to sign PDF on Android devices. It allows users to sign documents only or choose to add notes to the document before signing. It is very fast, capturing and encrypting signatures in an instant. The Notes feature allows you to take notes and then sign the bottom of the notes.
Pros:
It is easy to use
Encryption of the software adds a level of security to the document
The Notes feature is a great way to sign an agreement that is made very quickly
Cons:
Doesn't allow users to edit PDFs
Can't be used to send PDFs for signing
4. SimplySign
This is a really cool Android app that allows users to take a picture of a person and capture a signature to have the picture go with the signature. You just take a picture and then attach it to the document you want singed and have the signer sign a block next to their picture. The final product will also have a date stamp along with the picture.
Pros:
It is easy to use and very convenient when you need additional proof of the signer's identity
It is safe and guarantees security of the documents
Sharing the documents is easy and quick
Cons:
You can't send the document for signing
You can't edit the content of the document