The bulk send is a feature of the Wondershare SignX that allows a document to be sent to multiple signers in order for them to sign the documents independently. It is a very important feature of SignX and it is beneficial to organisations that are interested in streamling their processes and become more efficient. Using the bulk sender feature ensures excellent workflow process since distance will no longer be a barrier to signing documents.
The bulk send feature will be used when a document requires the signature of people in different locations. For instance, a bulk send feature will be used to send a contract document to different stakeholders to append their signatures to it and this would be sent at the same time and the document signed independently irrespective of location.
Part 2

Easy Step to Use Bulk Send in SignX

Like mentioned earlier, the bulk send feature is one of the newest features in SignX application. It helps to bring the final tool needed to complete an e-signature solution. The good thing is that using bulk send in SignX is very easy and requires just few steps to complete. To use this feature, follow the process below.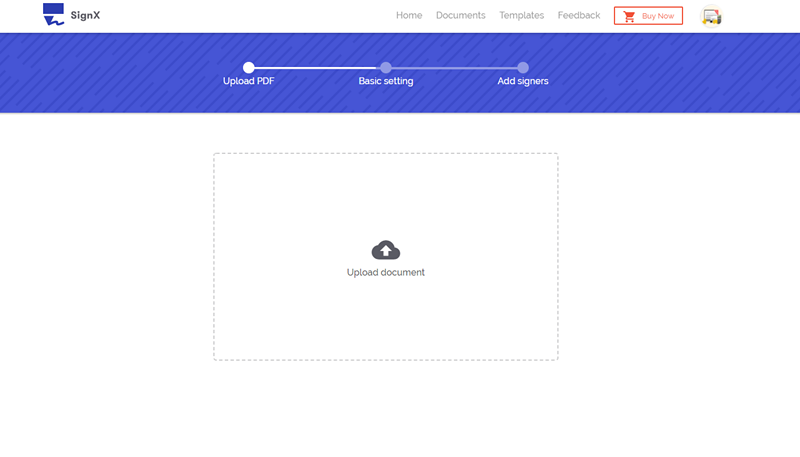 Step 1: Select Document
You will have to select the document you need to sign by clicking on the "Send New Document" and then clicking on the "+" sign to upload the document to be signed.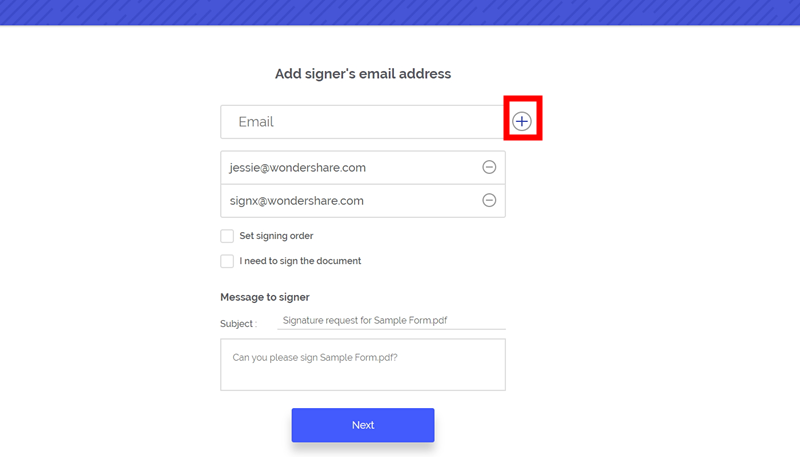 Step 2: Add Recipients
Add bulk recipients in order to send the envelope separately for each signer at once.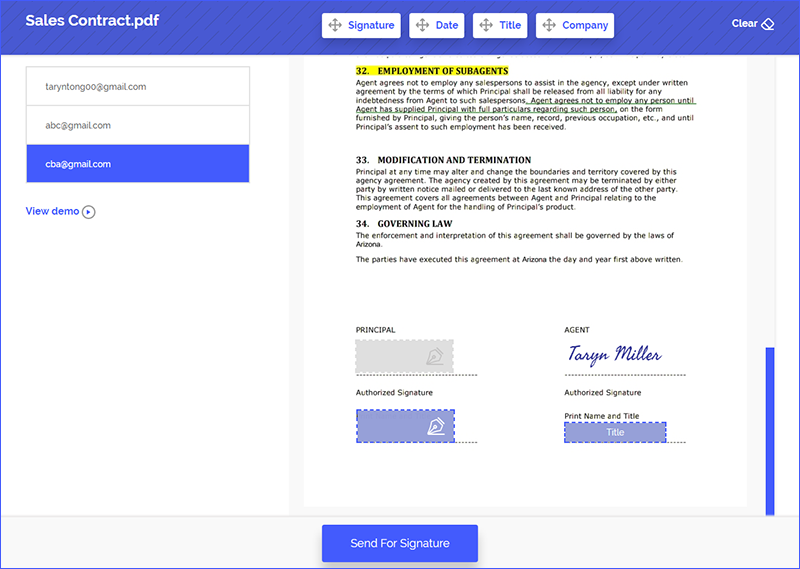 Step 3: Set Signature Fields
Click on the recipient's email and then set the signature fields so that they can sign the documents in the right place.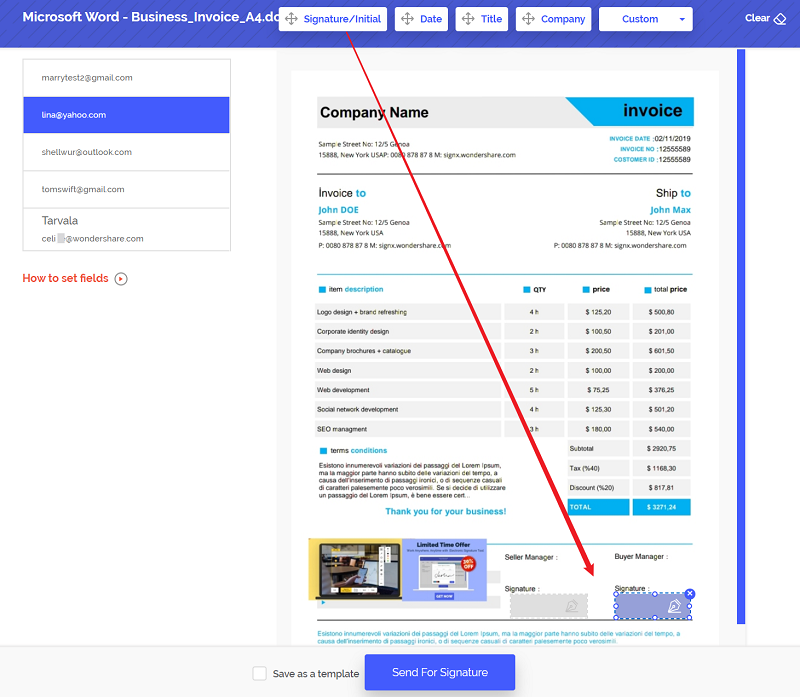 Step 4: Recipients sign the Documents
Click on "Send for Signature" and the document will get to the different multiple signers at once so that they add their signature to the document independently. You will receive the notifications through an email after they have signed the document.
Part 3

The Best Advantages of SignX

Wondershare SignX is one of the most professional electronic signature platforms in the world of information technology. It is a top class capability that gives users the ability to quickly and securely sign your business documents and this can be done anywhere and anytime. SignX boasts of some powerful features that makes it one of the best online signing tools. Its features include
Reusable Templates which is a feature that allows users to easily create and store templates that can be personalized for the individual recipient.
Mltiple Users support which is a feature that allow the monitoring of documents for signatures even while on the go.
Bulk Send which allows user to send documents to multiple recipient and have them sign their signatures independently.
Top notch security and that is because it uses the strongest commercial SSL encryption protocols to keep document safe.
Legally binding signatures as all eSignatures are legal and enforceable like the hand-written ones.
Real Time Notifications allows you to get real time alerts every time your document gets opened, read or even signed.
It has a user friendly interface that makes it very easy to use.