How to Create Digital Signature
Digital signature is one of the most important parts of a digital signature program that drives legal validity, security and efficient records management while using e-signing tools that create digital signature. The major reasons behind the significance of why to create digital signature and use it for signing documents and files lie in its ability to protect the signature at signing point.
When you create a digital signature, it is stored for specific period of time. In addition, the tools that are being used to create digital signature offer legally binding signatures that are safer to use on smartphone devices also. In this article, we will highlight a great tool that creates digital signature online, via simple to understand process.
Part 1

The Best Tool to Create Digital Signature
Create a digital signature and get rid of hectic and error-prone manual document management. An increasing number of businesses are using many online tools that help create a digital signature instantly, with complete guidance regarding how to create digital signature with ease and flexibility. Based on the users' rating, Wondershare's SignX has come up as one of the most popular digital signature tool among businesses as well as individuals for their official documents.
Recognized as having extremely simple to use interface that even the beginners can use without any guidance, SignX creates a digital signature that is legally binding, secure and compatible with all kinds of documents formats. It is a cost-effective, faster and reliable platform that generates encrypted digital signature along with offering document signing and sending features.
Part 2

How to Create Digital Signature

Though a lot of digital signature tools claim to offer easy to use user interface that can be used even by newbie easily without any specialized guidance; however, SignX is just very few of the tools that actually fulfils this claim by providing extremely easy to use process to create a digital signature in no time. It offers a lot of options to choose from and users are able to get help at each and every step while generating their digital signature.

Here we come with the SignX process for letting readers know how to create a digital signature through this tool.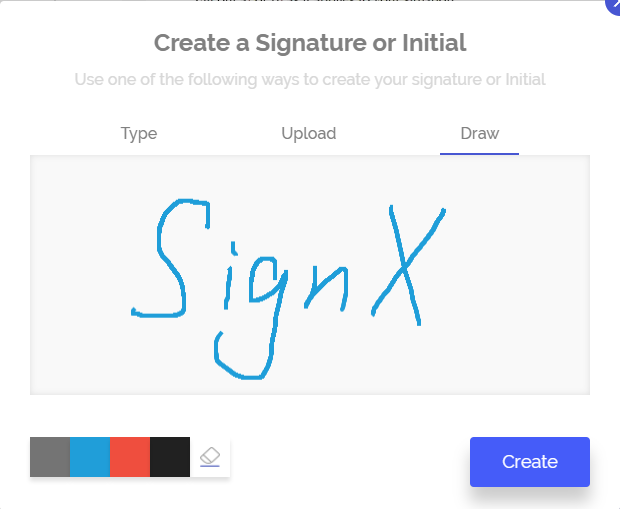 Step 1: Create a Signature
Sign into your account > Centralized Dashboard
Your Contact Details show "Create a Signature Link"
Once you click it, SignX gives you following three options to choose from: Draw - Type - Upload
Choose the desired option to create signature and click Save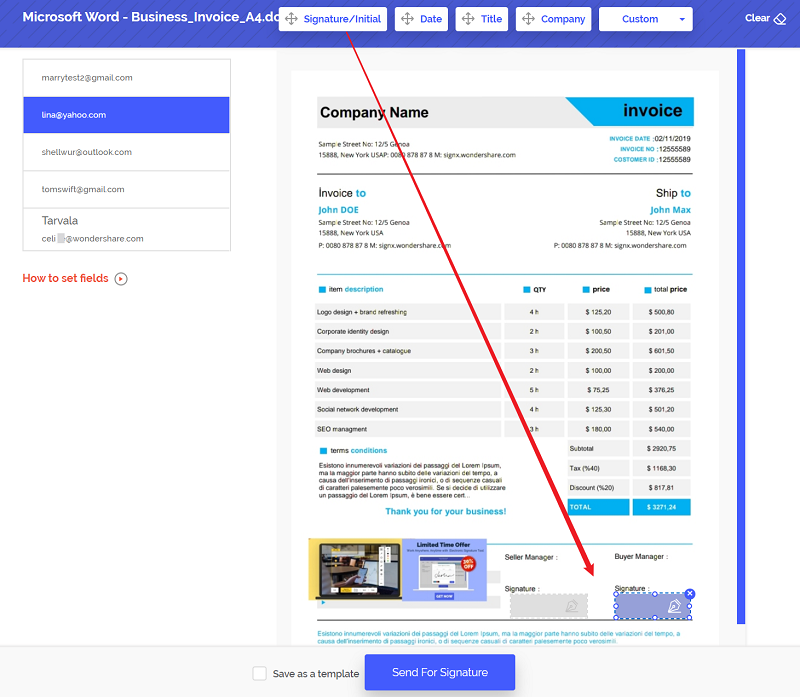 Step 2: Add Signature to PDF
The Home Page of your account has "Send New Document" tab
Once you click it, "Click to upload (+)" appears, where you upload PDF file
Click "Next" to complete upload and sign the file
At this point, an access code can optionally be attached to the file to make it safer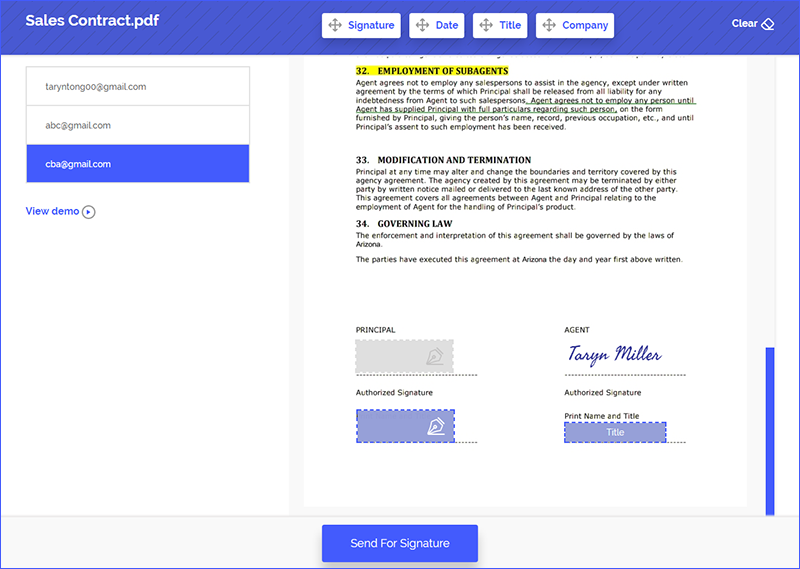 Step 3: Set Fields and Send for Signature
Send document to as many recipients as you want, by adding their email addresses
Locate signature position for each recipient, if required. Double click "Next" tab and assign location.
"Sign First" or "Sign Last" option is also available for the sender
Drag & Drop your signature into PDF
Click "Send for Signature" to share document with the recipients
You will get notification with each signature inserted. Also, all files are stored on SignX server for better accessibility
Part 3

More Tools to Create Digital Signature

Here we go some other tools, which are available in the market
1 RightSignature
It is a "digital signature create" platform that has an in-built intuitive user interface. It gives a digital signature experience that is close to pen & paper based signing. Compatible with all web browsers as well as mobile devices, this digital signature creator also lets users review docs, fill in required fields and make actual wet-like signature.
Pros:
Great for beginners due to easy to use UI
Can be assessed through mobile devices
Legally binding signature
Cons:
The interface has very small font size
PDFs cannot be imported directly
Each PDF file needs to be signed separately
2 ESign Genie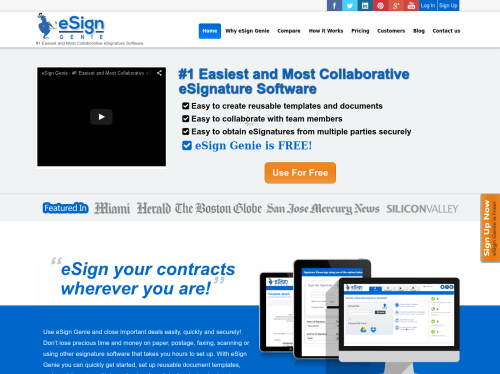 The signatures from Esign Genie are encrypted and legally binding, thus are used for professional document signing. The tool can also handle file sharing and provides bulk document signing feature to save your time.
Pros:
Highly collaborative software that features bulk document signing
Standard and customized templates are available
It has separate document library that keeps updating itself
Cons:
The user interface needs prior reading of manual or basic understanding
More suitable for tech-savvy users or professionals who are not first time users
3 Sky Signature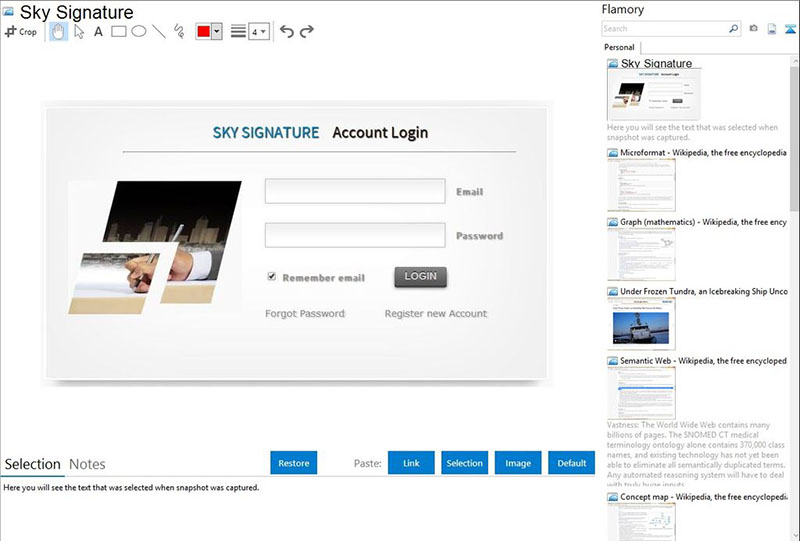 Sky Signature is the web based tool. Its custom signature features give users an ability to include their hand-drawn signature. Many fonts are available while PDF documents can instantly be created in the interface.
Pros:
Real-time editing possible anytime
Customized packages are available
Simple to use interface
Cons:
It cannot be used on mobile since its mobile app has not yet been developed
No template option is available
Not suitable for professional setting since signature is not legally binding