How to Electronically Sign Documents
The world is rapidly changing and keeps on demanding more from technology. Every institution whether business or non-business is trying as much as they can to make their operation easier, faster and safer. One such method is the introduction of electronic signature service. To perform this task, you are required to have an appropriate e-service tool. Such tools will help you sign documents electronically and send it without the need of signing on a hardcopy. If you are looking for the best way to electronically sign a document, then this article shall be of great use to you.
Part 1

The Best Tool to Electronically Sign Documents
Wondershare SignX is, by no doubt, the best application that can be used to electronically sign documents. It is fast and has a very good interface that makes it easy for users to navigate through it. SignX has a list of features that makes it a perfect choice for any business or institution that would like to incorporate the electronic signature.
With the current most demanding worldwide regulations, SignX ensures the highest compliance level.
You can access your documents for approval anytime and anywhere and also keep the movement of your signatures and ongoing processes at your comfort.
SignX offers you one of the strongest protocols of encryption and powerful recovery plan purposely to keep your document safe.
You can use the reusable templates which help in personalizing documents for individual recipients.
You can manage a number of SignX users in your account. You can add them at one time or remove them easily.
The centralized dashboard will enable you to have a high-level view of your entire account activities.
In case you would like to ensure security to your sensitive documents, a two-factor authentication is of great importance to you. You can assign a unique code or a password to secure end to end interaction with your respective clients.
Part 2

How to Sign Electronically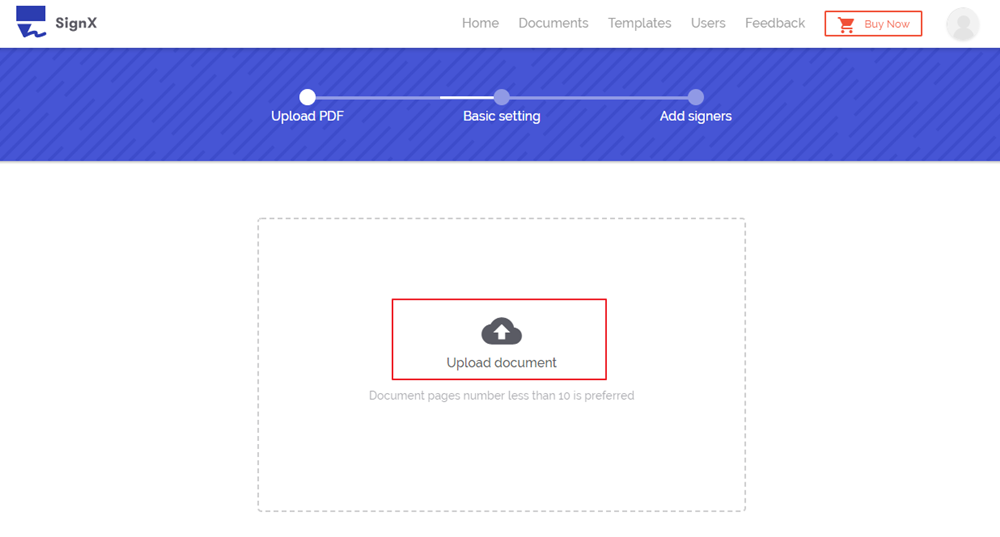 Step 1. Create a Signature
Log in to your SignX account and you can explore the interface and features freely. On the down-left corner, you can find an option "Create a Signature". Click on it and a new window will pop up. Then you can either "Draw", "Type" or "Upload" images to create your own signature.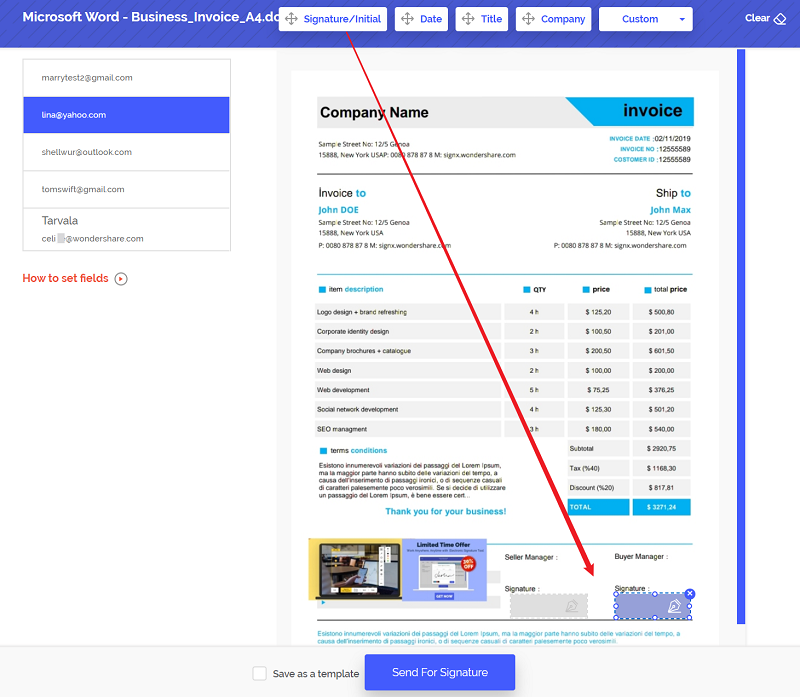 Step 2. Electronically Sign by Yourself
Click on "Send New Document" and then click the "+" to upload PDF files which need to be signed. Then you should add recipients who you want to ask signature from. Please pay attention: if you need to sign the document too, please check the "I need to sign the document".
Click "Next" and in this step, please click on the "Signature" button and drag and drop your signature to the document if you need to sign. And then click on the recipients' email and set signature fields for them in order to make them sign the document in the right place.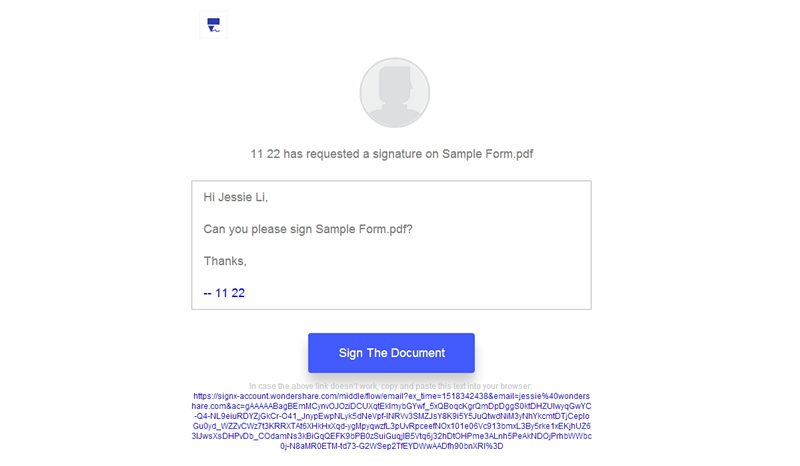 Step 3. Recipients Sign the Document
After you set fields for recipients, you just click "Send for Signature". And the recipients will get the email. They need to click on "Sign the Document" to add their signature to the document.
After the recipients signed the document, you will receive the notification through email. And then you can manage the signed document as you like.
Part 3

Tips for Signing Documents Electronically

In order to make good use of electronic signing, you are required to do the following:
Ensure that you have the email addresses and the names of the various organizations you are dealing with.
You must ensure that the people or institutions you have in your list are authorized to sign the respective contract.
Since you are dealing with data, ensure that you provide backup for them. It could be in another storage location or in the cloud.
You must be aware that not all customers will be comfortable with electronic signatures; you need to make an effort of convincing them.