A Complete Guide to Online Signature
Having an online signature platform and knowing how to sign online is an absolute necessity nowadays. Online electronic signature is needed on a number of documents, from personal documents like rent agreement to business documents like contracts. If you are still a newbie in online signing and want to know how to create electronic signature online in the best and safest way, you have reached the right guide constituted after a good amount of research.
Part 1

Ideal Software for Online Signature
The best solution for online signature is Wondershare SignX, without a doubt! It is an online platform that is not dependent on any device or browser. You can access it from anywhere to create online signature or sign documents online. It lets you create signatures and insert it on important documents with great ease. The interface is far from complex and it has no unimportant or rarely used the feature. It takes care of the safety and security of your documents.
• It is a cost-efficient tool that saves the cost involved in offline signing
• Offers many provisions of security, including high-level encryption and passwords
• It makes receiving signatures and signing an easy and fast process
• The signatures created are tamper proof and legally binding
• You can manage and sign your documents from anywhere and any device
• You can manage your account by adding more users or removing them
Part 2

How to Sign Online Easily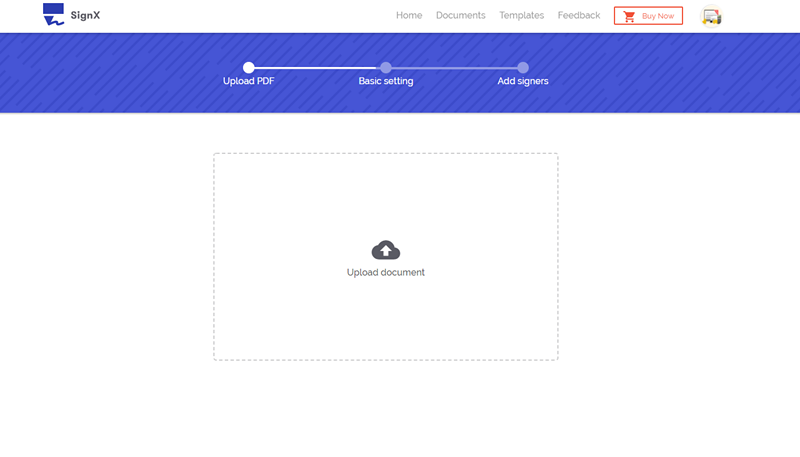 Step 1: Upload and Add Recipients
login to your account and click "Send New Document". Click the (+) sign that appears on the popup and browses for your PDF file on your computer. Add "Access code" for enhanced security and click "Next". Now, add recipients by clicking (+) icon along the text field.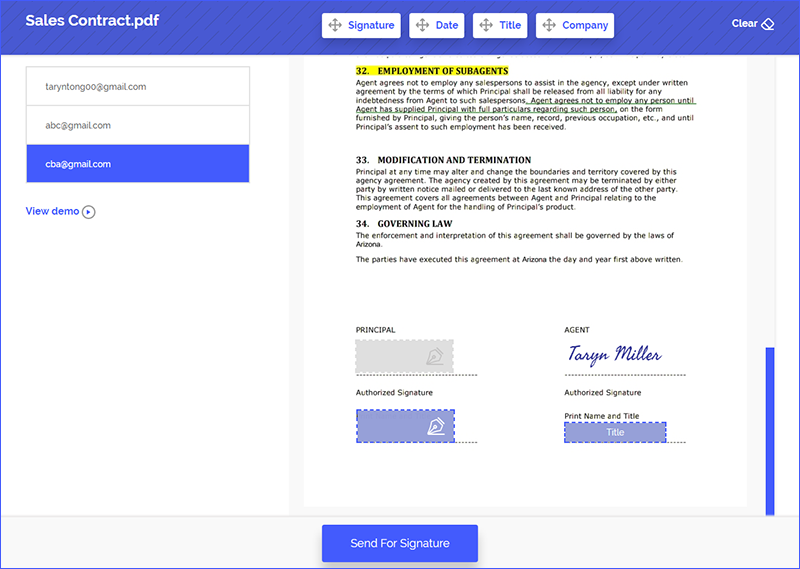 Step 2: Set Fields for Signatures
When you reach a screen with the list of involved parties at the left and document at the center, click on each to assign signature positions. You can also assign a signature position to yourself. You can add your signature by dragging and dropping it at your assigned signature location.